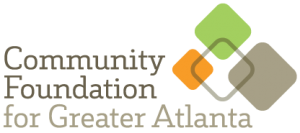 The Community Foundation for Greater Atlanta www.cfgreateratlanta.org Since 1951 The Community Foundation for Greater Atlanta has been connecting community members, nonprofits and other partners to strengthen the Atlanta region through philanthropy. There are more than 700 community foundations across the country each with one goal – to create a vital, philanthropic community within their geographic area. The Community Foundation for Greater Atlanta does that right here in Atlanta within our 23-county region.

Candid http://www.candid.org The Foundation Center and GuideStar joined forces in 2019.  Candid provides the leading source of information about philanthropy worldwide. Through data, analysis, and training, it connects people who want to change the world to the resources they need to succeed. Candid maintains the most comprehensive database on U.S. and, increasingly, global grantmakers and their grants — a robust, accessible knowledge bank for the sector.  It also operates research, education, and training programs designed to advance knowledge of philanthropy at every level.

Georgia Center for Nonprofits www.gcn.org Georgia Center for Nonprofits has served as a cornerstone of support for the Georgia nonprofit and philanthropic community by delivering a wide range of services and support.  Today, GCN offers more ways than ever to help our member organizations meet their missions and maximize their impact.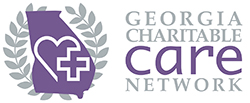 Georgia Charitable Care Network http://www.charitablecarenetwork.com Founded in 2003 as the Georgia Free Clinic Network, Georgia Charitable Care Network advocates on behalf of its members on all issues affecting them.  GCCN connects non-profit medical and dental clinics across Georgia serving the over 1.7 million uninsured.  According to the Georgia State Auditor, these clinics provide $200 to $400 million of care while only reaching 10 percent of the uninsured population.  Charitable clinics are the unseen fabric of the health care safety net in communities, especially in rural areas, serving homeless individuals and those with chronic and life-threatening illnesses such as cancer, hypertension, and diabetes.